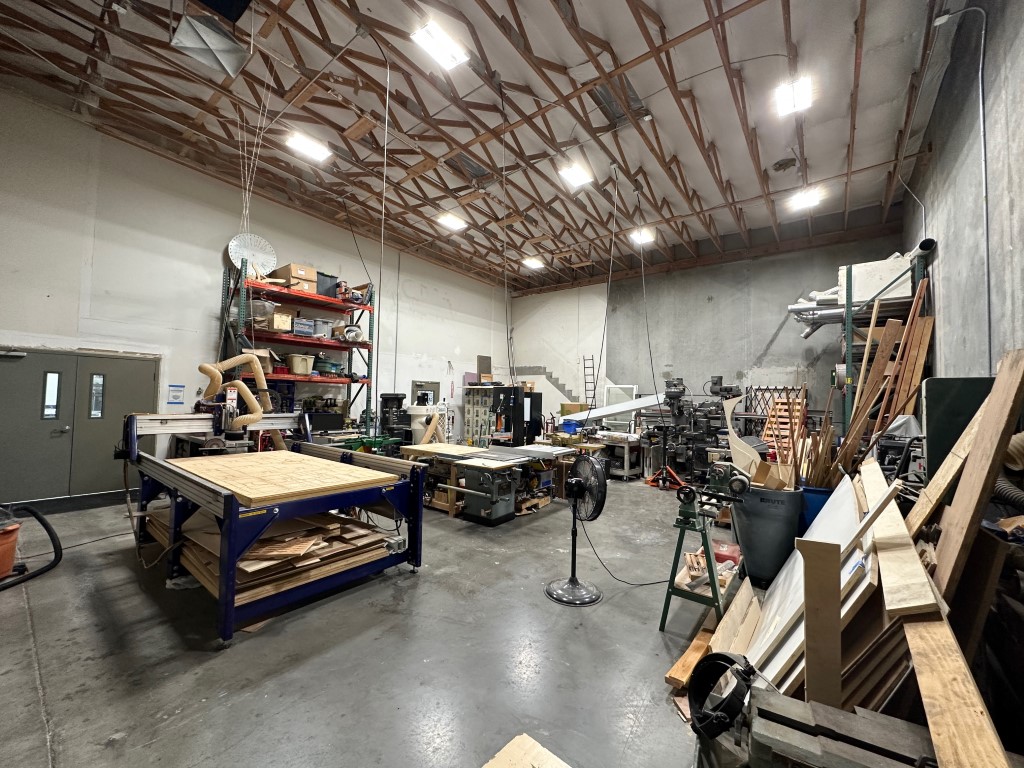 Danger Room
THE DANGER ROOM! Everything in this room requires that you have a waiver on file and have been certified for a particular tool by a trained member!
(Several pieces of hardware are temporarily offline while we get our three-phase power wired up in our new facility. Please check folks on Discord or at the Shop to see what is current available for use.)
Large Equipment
8" Jointer
Drill Press
Shaper
MIG and Stick Welders
Lathe
Air compressor
Small Equipment
Miter Saw
Disc + Belt Sander
Oscillating Spindle Sander
Circular Saw
Jigsaw
Dremel Rotary Tool
Angle Grinder
Power drills of various forms
Enough handheld tools to make Tim-the-Tool-Man Taylor jealous.
and so very much more.